>>> SERVICES






Suggested Hardware: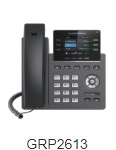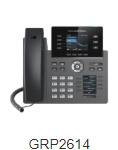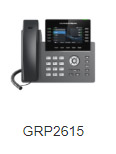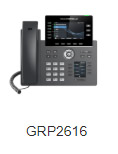 Click on above for Datasheets

---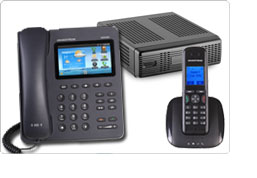 Introducing the TSE digitalvoice Managed IP Phone System
Let us provide your company with a economical, pre-configured and powerful world class phone system. Design your own phone system package and combine it with our TSE digitalvoice SIP Trunking Service, and you will receive a fully customized new phone system ready to plug in and start using.
Every system starts with a powerful Micro PC built with reliable Linux operating system, Asterisk and FreePBX Graphical interface. Add a Small Business prefigured Router and a Power over Ethernet Data Switch. Then finally choose the appropriate preprogrammed Grandstream Enterprise HD IP Phones. Reuse your existing computer data wiring utilizing the two port data switch in the bottom of each phone. Plug your existing computer's Ethernet cable in the phone's LAN port and then connect your computer with the provided patch cord to the computer port of the phone. Replace your data switch with one of our state of the art PoE data switches centralizing your power for all the phones.
Phone System Features
Unified Voice Mail System with voice mail sent out to email or traditional stored in the system

Each user can have a voice mail box with personal greeting and delivery options
User can record both an unavailable (no answer) greeting and or a busy greeting
Voice mail greeting can have options for callers to choose such as "dial 1 to reach my cell phone"
Voice mail blast groups can be created to send a voice mail to a group of users for providing information

Auto Attendant or digital receptionist

Option to create multi-level menus for specific numbers and or the main number
Dial by name directory
Each option can ring extensions, departments, announcements, voice mail boxes or dial external numbers
Announcements such as office hours and directions can be created

Call forwarding from the extension can include: Call forward All, No Answer, Busy. Simultaneous ring your cell or home phone using find me follow me settings.
Call Queuing with announcements can be created for customer service extensions. Can play different announcements such as place in que to the caller along with specific Music of Hold
Blacklist phone numbers: last caller or the number can be manually added or deleted
Day Night mode can be manually turned on or off by a key on a phone or automatic by a schedule
Dictation Service can be set up to record via any phone using a feature code, sent to email for later retrieval
Call recording can be done for all calls or upon demand using a feature code
Hold, Park, Transfer
Music on Hold Customized files can be created for advertising or messaging on hold
Intercom extension to extension with hands free response if desired, or group phones for intercom broadcasts
Conference Bridge allows you to set up a conference using conference number and pin (password)
Call Detail Recording for all calls included in the system for reports upon demand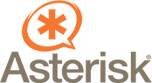 Asterisk is an open source framework for building communications applications. Asterisk turns an ordinary computer into a communications server. It is used by small businesses, large businesses, call centers, carriers and government agencies, worldwide. Asterisk is free and open source. Asterisk is sponsored by Digium. Today, there are more than one million Asterisk-based communications systems in use, in more than 170 countries. Asterisk is used by almost the entire Fortune 1000 list of customers.
FreePBX is an easy to use GUI (graphical user interface) that controls and manages Asterisk, the world's most popular open source telephony engine software. FreePBX is sponsored by Schmooze Com, Inc. FreePBX has been developed and hardened by thousands of volunteers over tens of thousands man hours. FreePBX has been downloaded over 5,000,000 times and estimates over 500,000 active phone systems. If you don't know about FreePBX, you are probably paying too much for your phone system.
Schmooze Com, Inc manufactures a commercially supported version of FreePBX, PBXact® available through a network of resellers and distributors. Schmooze is proud to give back to the Open Source community. Schmooze is the official maintainer of the FreePBX Project, and has made available many Commercial Pro modules to expand the capabilities of FreePBX. The Schmooze development team donates thousands of hours per year to the FreePBX Project. Please visit Schmooze Com Inc. website to shop for advanced software modules for your FreePBX system.