>>> SERVICES






Suggested Hardware: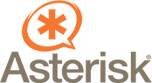 ---
Take advantage of tomorrow's technology today with TSE digitalvoice SIP Trunking! New IP PBX Phone Systems are built to take advantage of VoIP services without any additional hardware or wiring. Using only a high-speed Internet connection and TSE supplied credentials, we can have your system dialing out and receiving calls in a matter of minutes. We offer a wide range of features and benefits along with a big cost savings from traditional telephone carriers.
What is a SIP Trunk? A SIP Trunk is a virtual circuit delivered from an ITSP (Internet Telephone Service Provider) to an IP PBX Telephone System using a high-speed Internet Connection. SIP Trunks are thought of as the next generation replacements for traditional PRI, T1, or analog circuits. The rising popularity of SIP Trunking is due primarily to the large cost savings of VoIP Technology along with ease of scalability.
Why TSE digitalvoice? Unlike national VoIP carriers, TSE's Central Office Switch is conveniently located in Bedford, NH. This means that whichever Internet Service Provider you may use across the state (Genuity, Comcast, Atlantic BroadBand, Consolidated, etc..), we are only a few short "hops" away. By minimizing the amount of "hops" we are able to better control and manage the quality of your calls to give you what you would expect from traditional telephone service. Not a believer? We would love to give you a live demonstration.
TSE digitalvoice SIP Trunking Features
Unlimited Inbound Calling
Porting of your existing #'s (DID & Toll Free)
Unlimited Outbound Calling (includes Local, Toll Free, US & Canada)
e911 / 911 Emergency Service
411 and Operator Services
Inbound Caller ID and Name
White Page Listing
TSE digitalvoice SIP Trunking Benefits
Save Money - Enjoy the cost savings of converging your local, long distance and broadband Internet services onto a single circuit with dynamic bandwidth allocation.
Save Time - Dedicated and knowledgeable technicians, installation teams and customer support specialists assure rapid deployment.
Simplify - Experience the efficiency of managing a single network connection, receiving one bill and engaging one point of contact for all your local, long distance, and broadband Internet needs.
Protect your Investment - Preserve your existing capabilities via seamless integration with your existing SIP IP PBX system. Visit our IP PBX page to see which vendors we support!
Grow Your Business - When you grow, adding additional speech paths to your SIP Trunk is easy, and happens in days, not weeks. SIP Trunks can be installed and turned up remotely so you do not have to slow down.